John Slevin
Ground Maintenance


John Slevin
Landscaping

John Slevin
Landscaping and Ground Maintenance
John Slevin Landscaping and Ground Maintenance is a family run business based in Killenard, Co.Laois with a sub office in Thurles, Co.Tipperary. John Slevin Landscaping provides a comprehensive landscaping and ground maintenance service to both domestic and commercial clients in Laois, Kildare, Tipperary and other surrounding areas.We pride ourselves on a very high quality service, using only the best of machinery and equipment to ensure 100% client satisfaction.
Gallery
Our Services
We offer a comprehensive range of services to commercial and industrial complexes, residential housing estates, private and public authorities, public buildings, hospitals, private gardens and schools.

Plant Maintenance
We offer a comprehensive range of services including Hedge and Shrub care, Pruning, Reshaping, Feeding, Fertilising, Weed control, Planting of Trees, Shrubs, Plants, Flower bulbs, Recommendation of planting, Garden Waste removal and Seasonal tidy up.

Hard Surface Maintenance
We offer comprehensive range of services including Power washing, Weed control, Moss control, De-icing, Litter collection and Leaf collection.

Grass Maintenance
We provide a ongoing grass maintenance service for commercial and residential clients including Grass cutting -Cut and Collect -Mulching, Edging, Weed and Moss control, Scarifying and Fertilising. We own and operate our own equipment, we are not reliant on third party's.
John Slevin
Learn More About Us
We have full public liability insurance. Copies of these policies Tax Clearance Certificate, Health and Safety statements are available on request.
Previous Projects Include: Landscaping and Maintenance of Gaelscoil Bhride Thurles, Landscaping and Maintenance of Mount Saint Annes Retreat Centre Killenard, Landscaping and Maintenance of Midlands Prison Portlaoise, Contract Maintenance of Housing Estates in Laois, Tipperary and Kildare, Landscaping and Maintenance of private houses, Maintenance and Grass care of Football Pitches and Landscaping and Maintenance of Public Authorities in Laois and Tipperary.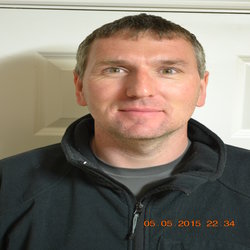 John Slevin

CEO
feel free to contact us
hello, what can we do for you?
Call Us: 085 7139795
Sub Office: 0504 27146
Location: Killenard, Co.Laois
Email: JohnJSlevin@Gmail.com